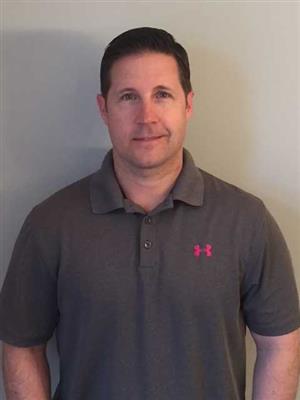 23! No, not Michael Jordan. But, teaching years. Hard to believe that this will be my 23rd year of teaching physical education. Where have all the years gone? It sounds surreal to say, but it has been a blur. But, the reality is the years have flown by incredibly fast. There have been great years, and challenging years. People may not believe me, but the challenging years tend to be the best years. Challenging school years have tended to be defining years for me as I look back on my teaching career.
My teaching career started in the least expected place for me, Mexico City. The kid from Maine ended up at the American School Foundation of Mexico City. What an amazing experience, the culture, the school, the students. And the opportunity all started by a friend telling me "What do you have to lose". And he was right, I had nothing to lose. Although language and lack of equipment were always obstacles at ASF Mexico City. Overcoming those obstacles always made me a better teacher. I may not have had the best solutions the first time around, but being persistent and always willing to try new things never hurt.
As if teaching in a different country wasn't enough, I found myself teaching in Las Vegas after two years in Mexico City. Viva Las Vegas! It was the late Nineties, the classes were huge (upwards of 80 students at a time) and the heat was crazy hot. If you can survive teaching outside with large groups of students in the Las Vegas heat you can basically teach anywhere.
Teaching in Las Vegas was tough, but it forced me to look at my teaching practices. My teaching practices at the time were still developing. And this experience forced me to focus on organization and class management. This may seem like the obvious thing to do, but when you're in your twenties you think you know it all. It's not always easy to look at what you need to improve on and make changes. Actually, it can be pretty tough. Let's be real, it can be fun to celebrate our successes and hide from our weaknesses. But looking at our weaknesses and addressing them allow us to grow professionally.
I believe my time teaching in Mexico City and Las Vegas allowed me time to develop into a good teacher. Not a great teacher, a good teacher. I can say this in hindsight with comfort. But, I'm sure at age twenty six I thought I was hot stuff. The truth is I still had room to grow as a teacher. The experiences at these two teaching spots presented many obstacles and challenges. They were in fact challenging for me as a new teacher, lack of experience, large classes and diverse communities all added up. They also helped define who I would become as a teacher in the future. Someone who would continue to build a strong foundation of best teaching practices, and continue to improve on those practices by willing to change and evolve.
After Las Vegas my friends convinced me to move to Northern Virginia. Apparently, the heat got to me (actually, I just missed the east coast). All is well in the life of teaching. I got this. Easy peazy. At thirteen years into teaching I had a great foundation for teaching best practices. This is when I had one of, if not the biggest challenge in my teaching career. My district was implementing a new curriculum. Looking back, it was the perfect time to have an evolution as a teacher.
This did not come easy, I was being challenged to add health content into my teaching during physical education. I was adding some in here or there, but not on the scale of the new curriculum and state standards that were changing. Admittedly, I was trying to teach the new content in one part of the lesson and then continue with what I had already been teaching or was more familiar with the other half of the lesson. After many failed attempts and frustrations, I began to evolve. I began to blend the two together. Combining the content into physical activity. It's hard to believe but almost every lesson now includes motor skills, nutrition, bones, muscles and the five components of fitness.
It didn't happen overnight, but it happened. I'm not sure that would have happened without the mindset or willingness to change. The willingness to succumb to the fact that change won't hurt me as a teacher but make me better. To understand that I don't have to tear the fence down to change, but an occasional fresh coat of paint works wonders.
We all have a trigger for personal growth, whether we act on those triggers to grow professionally or not may define who we are or will be as a teacher. I leave you with three quotes about personal growth from Bruce Lee to Ponder:
"I fear not the man who has practiced 10,000 kicks once, but I fear the man who has practiced one kick 10,000 times."
"A goal is not always meant to be reached, it often serves simply as something to aim at."
"Be like water making its way through cracks. Do not be assertive, but adjust to the object, and you shall find a way round or through it. If nothing within you stays rigid, outward things will disclose themselves. Empty your mind, be formless. Shapeless, like water. If you put water into a cup, it becomes the cup. You put water into a bottle and it becomes the bottle. You put it in a teapot it becomes the teapot. Now, water can flow or it can crash. Be water, my friend."